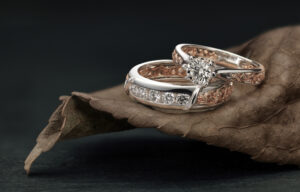 Engagement rings and wedding bands will be cherished for a lifetime. Therefore, it is significant to ensure that you choose the best options. Shopping for your wedding band can be tricky when compared to getting an engagement ring. Therefore, we list some useful tips that can aid you when shopping for your wedding bands.
Shop Early
Don't wait till the last day to get your wedding band. It is better to start your search early so that you will get an option that can perfectly fit your requirements.
Set A Budget
Setting a budget before purchasing your wedding band can help you to ensure you are left with enough money for your other wedding expenses. If you spend a lot of money on the wedding band, then you might have to cut short on many other important wedding expenses which is not desirable. So make sure to set a budget beforehand to avoid spending a huge amount for the wedding band.
Think About The Gemstones
There are different gemstones you can include in your wedding band. Most people prefer the neutral look offered by diamonds for their bands. You can get traditionally mined or lab grown diamonds based on your budget.
But if you want a unique appeal for the wedding band, it is better to go for colored gemstones
Consider The Engagement Ring
If you are planning to wear both the engagement ring and wedding band on the same finger, then it is better to make sure that they look good together. Choose a band that can match the design of your engagement ring.
You can get bridal ring sets if you prefer custom-made engagement rings and wedding bands that are created to perfectly complement each other.
Make Sure The Band Is Suitable For Everyday Use
A lot of people wear engagement rings and wedding bands every day. In such cases, it is necessary to ensure that the wedding band is durable and won't get damaged easily. Ask the jeweler if the particular design and setting are suitable for everyday use.
Know The Metals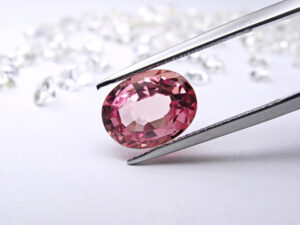 The properties of metals that are commonly used for wedding bands greatly vary. Platinum is the most durable, hypoallergenic, and costly metal. Gold is another stunning option you can consider that is available in different colors including rose, yellow, and white. Silver is the cheapest option among precious metals, but it is not as durable as the others.
So if you are planning to get your wedding band, consider the tips above to find the best option without any hassles.