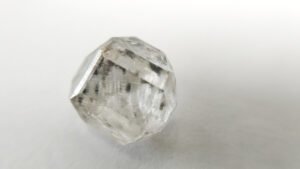 Similar to engagement rings, wedding bands are to be worn for a lifetime. Some people prefer to wear engagement rings and wedding bands on the same finger, whereas, some others wear them on different fingers. As people usually wear wedding rings on an everyday basis, they are typically designed with durability and security in mind.
There is a wide variety of designs and styles available in wedding bands. The following are some of the popular wedding band settings you can choose:
Bar-Set Bands
This setting holds the gemstones in place using a bar that comes with a rectangle shape. The two sides of the gemstones will be held by the metal bar in this setting thereby offering them great protection. As the sides of the diamonds are not exposed in this setting, they can be protected against the knocks and hits that can occur during everyday wear. The bold geometry of bar-set diamond rings can be perfect for you if you prefer a less feminine look for your wedding band.
Bead-Set Bands
In a bead-set band, the stones will sit in the metal of the band and will be held in place by small metal beads. The beads holding the diamonds are usually subtle and can allow the light to enter the stones. This band setting can also offer great protection for your diamonds, as they will be completely surrounded by metal. As this setting exhibits the full diameter of the diamonds, they can be a wonderful option for people who want to showcase their stones.
Flush Setting
Here, the stone will be flush set within the band. This setting can offer exceptional security for the gemstones, as they are not protruding outside the band. A flush-set wedding band can be suitable for you if you prefer something with a contemporary, subtle, and minimalistic look.
Channel Setting
The channel setting will use two metal strips, which resemble a channel, to hold your natural or lab grown diamonds. As the stones are arranged inside this channel, their sides won't be exposed. This can prevent the chipping of your diamonds to a great extent, and you don't have to worry about them falling out of the setting.
Prong Setting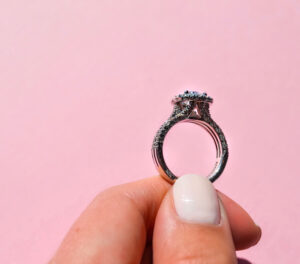 Small prongs made of the metal of the band will hold the diamonds in place in this setting. It can create better brilliance and sparkle, as it exposes the major portion of the stone. However, the prongs may get loose over time thereby increasing the risk of losing the stones.
When choosing a setting for your wedding band, make sure to consider your engagement ring to ensure that they complement each other.