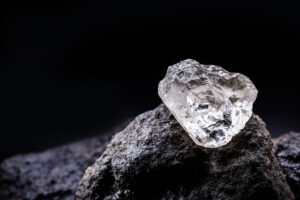 Lab-grown diamonds are totally true diamonds, with the same chemical and visual qualities as natural diamonds, although being developed by scientists rather than formed in the earth's crust. Even skilled gemologists can't detect the differences between them with the unaided eye. However, we could tell the differences when comparing some aspects of natural diamonds and lab-grown diamonds.
Keep reading this article to find out the different ways in which a person can tell the difference between lab-grown diamonds and natural diamonds.
Colors
Select a lab-grown colored diamond in beautiful colors like blue, orange, pink, and yellow if you enjoy colorful gemstones for your engagement rings. Organic diamonds occur in a variety of colors due to trace substances that can get stuck in the diamond as it develops. The scarcity of the "fancier" hues of the diamond outside of basic white, such as pink, yellow, or blue, relates to the scarcity of the additional mineral or chemical involved in the creation of natural diamond.
Diamonds produced in a lab can be made in a variety of colors, including green, blue, white, yellow, and pink. However, depending on the technique, growing diamonds may develop a brownish tint that may require decolorization. Then, if wanted, they might be colored.
Prices
Lab-grown diamonds of equivalent size and quality often cost roughly 30% less than diamonds mined from the earth's crust. However, because man-made diamonds have the same brilliance and durability as mined diamonds, they are just as luxurious. It's crucial to understand the distinction between lab-grown diamonds and diamond simulants like Moissanite and cubic zirconia. These imitations are not made of carbon crystals and do not shine as brightly as diamonds. As a result, simulants are substantially less expensive than lab-grown diamonds.
Is It Possible For A Jeweler To Tell Whether A Diamond Was Lab Made?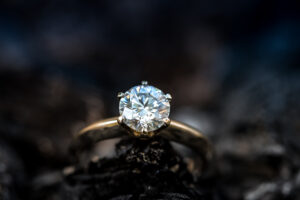 Qualified jewelry experts and gemologists are unable to distinguish between a lab-grown diamond and a mined diamond simply by looking at them. They'll have to examine the diamonds under a microscope for minute changes in their inclusions that show how it was made. Additionally, when lab-grown diamonds are formed, their synthetic status and identification numbers are typically laser-etched onto the girdle. As a result, a jeweler may be able to locate this.
In any case, jewelry designers, jewelers, and sellers must report information concerning man-made diamonds. As a result, when you buy a lab-grown diamond, it should include a certificate identifying the diamond's origin.