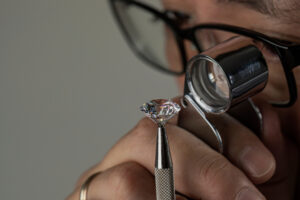 You may feel that rings are for just special occasions, such as an engagement or a marriage ceremony. Contrary to that perception, rings are jewelry pieces that should be purchased as presents on a birthday, wedding anniversary, or another important occasion too. Are you still in two minds about whether to choose diamond rings set in gold? If so, we would try to bring you on the right path here.
Fashion Forward
More people are wearing multiple rings on the same finger. A pair of gold rings or rings set with diamonds, has become a significant part of most outfits. In these periods, it is a good idea to give your wife, friend, sister or girlfriend a ring.
You can style rings in many different ways according to numerous factors, including the lifestyle of the wearer. The versatile quality of rings makes it possible for people to wear them always in a way that does not interfere with their outfits. Rings go well with just a blue top and denim, besides what you wear at night.
Good Investment
People are seeking an increasing number of ways of investing and gaining more in the future. Gifting jewelry that comes as earrings, necklaces, rings with lab grown diamonds and so forth, makes for an excellent investment option for the people who receive the product. The price of gold usually increases, which makes the option more appealing to potential investors. It is possible to resell a gold jewelry piece when required or exchange it for a trendier design after some years if the receiver does not like the original style. It can make the portfolio of investments of the jewelry receiver more diverse and may spark their keenness on investing in jewelry with precious metals.
Always Stays Shiny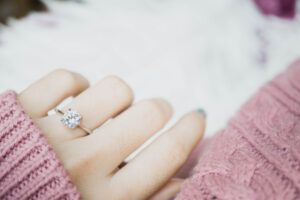 Rings will stay top-of-mind products regardless of their value or style. Women have long been wearing gold rings with diamonds for the shine of the metal and the gemstone that lasts a long time.
A gold ring with diamonds does not break or fade easily, making it the best option for a gift. If you gift it on a special occasion, the receiver would remember that happy moment whenever they see it on the finger. Another good thing about giving a diamond and gold ring is that it is easy to pass it down from one generation to the next, making it more valuable over time.