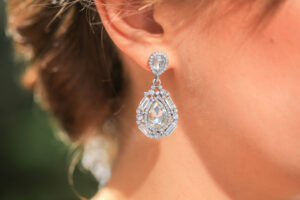 Ring resizing is a common service offered by most jewelers. You can size up or size down your ring if it does not fit you properly. Most rings can be resized by jewelers without much difficulty. But there are certain rings that jewelers avoid resizing. It is important for you to know about them when getting engagement rings, as it might not be possible to resize these rings if they do not fit properly. The following are some rings that can be difficult to resize:
Pave And Channel-Set Rings
Many pave and channel-set rings come with natural or lab grown diamonds surrounding the entire band. If your ring has stones embedded across its entire circumference, then they can be difficult to resize. The jewelers might have to remove the stones to resize these rings. But this might affect the integrity of the entire ring thereby increasing the risk of damage.
But many pave and channel-set rings come with diamonds set only on the upper portion of the band. They won't have stones on the lower area of the ring. So if you are not sure about the right ring size of your fiancée, then it is better to get this type of ring so that they can be resized easily.
Eternity Bands
Eternity bands will also have stones encircling the entire band. As these rings won't have enough exposed metal, the jewelers won't be able to work on them.
Tension-Set Rings
The tension-set rings that are known for their sleek and unique look can be difficult to resize. This ring holds the stone using the pressure between both ends of the band. So resizing this ring can damage the entire setting.
Tension-set rings will have to be custom-made usually to make sure that they fit your hand properly.
Rose Gold Rings
Most jewelers avoid resizing rose gold rings, as they can crack easily. So when getting rings made of this particular metal, make sure that the size is correct.
Tungsten Rings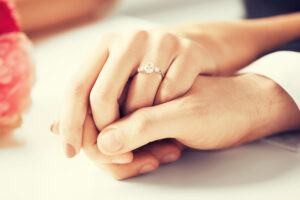 Tungsten became popular as an alternative metal in engagement rings and wedding bands. This metal is available at very cheaper rates when compared to precious metals.
But tungsten rings can be very difficult to resize because of their hardness. Therefore, you have to measure the size of your fingers precisely before getting rings made of this metal.
Some other metals that jewelers might avoid resizing are stainless steel and titanium. Both of these metals can be difficult to resize because of their hardness and less malleability.