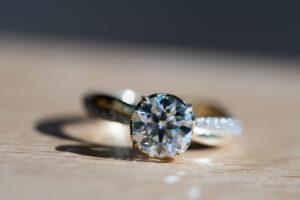 Getting a wedding band can be quite different than purchasing your engagement ring. Here, you will be shopping for the bride and the groom, hence, you will have to consider the preferences and character of both of you. However, even if you don't have any idea about what to get, that's perfectly ok, as the jewelers are there to help you. They can offer assistance to choose the best wedding band based on your likes and requirements.
However, if you want to have an idea about choosing the perfect wedding band for you, then read along to find out the best tips.
Incorporate Your Personal Style
You will be wearing your wedding band for years to come. Hence, it is better to ensure that this band can match your personal style so that you can wear it without any discomfort. Consider your lifestyle, likes, and preferences to find out the right choice for you.
You don't have to go after the current trend, as it will change soon. Hence, choose a piece of jewelry that is timeless and perfectly fits your character and lifestyle.
Set A Budget
This is important to avoid spending a huge amount that can drain all your savings. Choose a budget before your purchase. It is easy for you to spend a huge amount on your wedding bands, especially, if you get diamond rings.
If you are on a budget, then look for money-saving tips that can be helpful for you to get a wedding band at affordable rates. Choosing lab grown diamonds, buying online, compromising on quality grades, etc. can be helpful for you to save a significant amount on your diamond rings.
Shop Together
Shopping together can be helpful to get wedding bands that can fit both of your requirements. This can also offer you a wonderful experience with your partner.
Personalize Your Wedding Band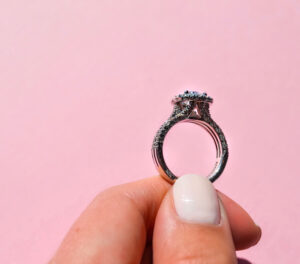 A lot of people prefer to personalize their wedding bands by adding symbols, designs, or other engravings that are special to them. You can etch anything, like a personal message, a date that carries great significance to you, or even a bible verse that you love, to customize your wedding band.
Consider Your Engagement Ring
A lot of brides out there choose to wear their wedding band and engagement ring together. If you also plan the same, then choose a wedding band that goes well with the engagement ring.
You should also make sure to choose the best jeweler to get expert opinions and suggestions regarding getting the perfect engagement ring.