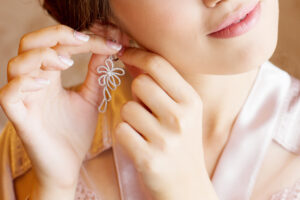 If you are looking for a gift for your significant other for some occasions like a birthday or your anniversary, diamond earrings can be a perfect option for you. Every woman loves having a glamorous set of diamond earrings in their wardrobe. Unlike other diamond jewelry, they can wear diamond earrings daily with any outfit. They are also perfect for any occasion like a close friend's marriage or a routine office day. If you are wondering how you can select a beautiful diamond earring, we are here to help you. Read below to find out how.
The Four Cs
Whatever jewelry you are buying, if it has a diamond then the four Cs are the first thing you have to look for. The 'Four Cs' represents the cut, clarity, color, and carat. These quality parameters are the most important factors in deciding the quality of the diamond and how much you should pay for it. So before buying a diamond, research the grades of these quality parameters and determine which grades are acceptable for you.
Set Your Budget Limit
Find out how much money you are willing to spend on diamond jewelry. Fix your budget depending on the occasion and your financial situation. For example, if it is a birthday gift, you may not spend a lot, but if the occasion is the 25th anniversary, then maybe you can spend much more. If you want to get quality diamonds for an affordable price, you can consider lab-grown diamonds for the earrings.
Choose The Earring Design And Setting Style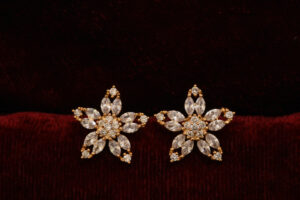 Different types of diamond earrings are available in jewelry stores. Some common designs are stud diamond earrings, drop earrings and hoop earrings. You should also determine the shape of the diamond you need in your diamond earrings. Most people prefer round brilliant cuts in their stud earrings, but other options are also available. Different prong settings like three-prong settings and four-prong settings are used to set your diamond in place. Select a prong setting that can properly protect your diamond.
Select Your Metal Type And Color
There are different metals you can choose for your diamond earrings. The most common options include platinum, rose gold, white gold, and yellow gold. Choose according to your style and preference. Gold is more affordable than platinum and it is also suitable for everyday use. Keep in mind that some metals can cause allergies in some people. So make sure that your partner is not allergic to the metal you are buying.