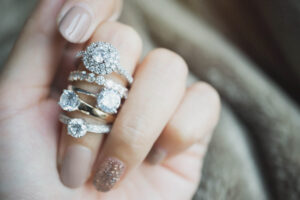 Trends in engagement rings change a lot every year. If you prefer something trendy and modern, then it is important for you to closely follow new trends in engagement rings. Therefore, we list some of the best options for you to follow this year.
Gender Neutral Rings
Gender-neutral engagement rings and wedding bands are greatly popular today, as they can fit brides and grooms alike. If you want to showcase your unity and togetherness, then it is better to go for gender-neutral rings that can be a stunning and unique option in engagement rings. When compared to traditional engagement ring designs, they can offer a distinct look for you.
These rings usually feature wide bands that come with stones that are embedded into the metal. Hence, they won't look too feminine or too masculine. Flush-set bands are a great example of gender-neutral rings.
Yellow Gold Rings
The warm look offered by yellow gold can create a beautiful choice for your engagement rings. It can provide a distinct look when compared to the common look offered by platinum and white gold.
Yellow gold can be less expensive than platinum. Additionally, it allows you to save money on your diamonds by choosing lower color grades. The yellow color of this metal helps to hide the yellow tint of your diamonds. Hence, you can choose a diamond with a lower color grade, as yellow gold makes the tint less noticeable. So if you are looking for diamond rings for cheaper rates, then yellow gold can be a great choice for you. Additionally, by getting lab grown diamonds instead of natural ones, you can save a significant sum on your yellow gold engagement rings.
Elongated Fancy Shapes
Now a lot of people go for fancy diamond shapes instead of round diamonds. Elongated diamond shapes are now gaining huge popularity because of their distinct appeal. Also, these diamond shapes can look bigger than other diamond shapes of the same carat weight. Therefore, they allow people to get affordable engagement rings that are stunning and unique.
Surprise Diamond Details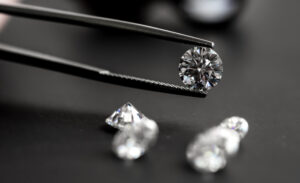 The trend has greatly shifted from sparkly and shiny diamond rings. Modern brides now go for rings with a subtle glow instead of great brilliance. If you are one among them, then choose rings with hidden halos instead of a classic halo. Such settings can offer a distinct appeal to your rings in comparison with the classic diamond ring settings.
If you are still unsure of the right decision to make, then seek the help of an expert who can explain the pros and cons associated with each ring setting.