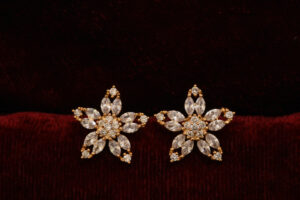 A recent survey has shown a surprising change in opinion since couples seek better value for money and larger stones with lab-made diamonds in place of smaller and pricier mined diamonds. The survey showed that 60% of men in the United Kingdom would propose marriage with lab grown diamonds. Half of the women polled also stated that they would feel happier to get larger lab diamonds instead of smaller natural stones that cost more. Up to 30% of the men who participated in the survey would choose lab diamonds to reduce the overall cost associated with a marriage proposal.
The survey results raise the question of whether the romantic tradition of marriage proposals does not exist any longer. According to the survey, it exists even now. It revealed that men may be more cautious as they make a proposal without immediately spending on a conventional diamond ring. At the same time, men are paying £3,000 or so for a diamond engagement ring.
Half of the survey participants had paid £2000 to £10,000 for that kind of ring. The study also revealed that the 1.5 to 2 carats range is the average diamond carat size for the piece of jewelry in the United Kingdom. A lab-made diamond that weighs 2 carats will have a cost that is identical to a mined diamond weighing 0.7 carats.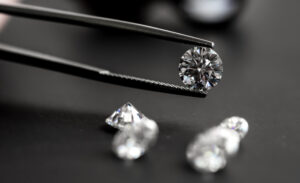 According to the survey, white-colored diamonds are the favorite choice of gemstone for UK engagement rings. Up to 80% of the participants stated that they would purchase rings with white diamonds, whereas the rest would go for colored diamonds. The colors of diamonds for UK engagement rings include yellow and black. While black diamonds may be a slightly surprising option for an engagement ring, people are choosing the colored stone as well for the jewelry piece.
The diamond cut that the majority of the respondents prefer is still traditional. Up to 50% of them prefer round brilliant cut diamonds, whereas 20% go for oval diamonds and 15% choose cushion-shaped diamonds. Some of the respondents choose more unusually cut diamonds. When it comes to settings, platinum is the favorite option for 60% of the respondents, with solitaire very much in vogue.
Up to 40% of people who participate in this survey would choose rings with plain solitaire diamonds. On the other hand, 20% of them would choose a ring with a diamond halo setting.