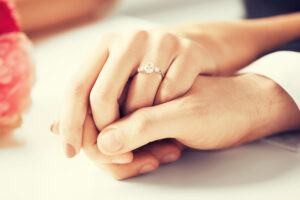 If you are browsing for your engagement ring, the term lab-grown diamonds would have popped in front of you many times. If you are a novice diamond buyer, you may not have a clear understanding of the differences between lab-grown diamonds and natural diamonds. You may have a million doubts regarding whether you should buy a lab-grown diamond, whether it is a real diamond or not, etc. You may also think that lab-grown diamonds are substandard just because they are less expensive than natural diamonds. Here in this article, we are clearing some common doubts regarding lab-grown diamonds and explaining the benefits of lab-grown diamonds.
Lab-Grown Diamonds Are Real
First, let us ask you a question. What do you mean by a real diamond? If your concept of a real diamond is a diamond that originated in great depths in the earth's crust, then we are afraid lab-grown diamonds are not for you. If you are comparing chemically, there is no difference between a lab-grown diamond and a natural diamond. Their chemical, optical, and physical properties are the same as that of a natural diamond. There is no practical difference between a natural and lab-grown diamond except for its origin.
If Both Of Them Are The Same, Then Why Are Lab-Grown Diamonds Cheaper?
This reason is pointed out by many to establish that lab-grown diamonds are inferior to natural diamonds. Well, this is not the reason for the lower price of a lab-grown diamond.
For obtaining a natural diamond, mining has to be done, wages have to be provided to miners, and most importantly the diamond companies highly restrict the flow of natural diamonds into the market to increase demand. On the other hand, this much capital is not required to produce lab-grown diamonds. When compared, the production cost of a lab-grown diamond is less than half of the cost of mining a diamond.
Benefits Of Lab-Grown Diamonds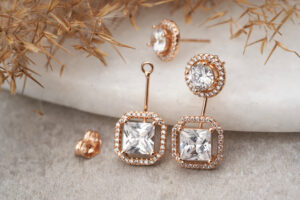 The major benefit is nothing other than the affordability of a lab-grown diamond. You can buy lab-grown diamonds 40% cheaper than natural diamonds of the same quality grades. Moreover, there is an abundant supply of lab-grown diamonds hence they offer a wide variety of options to choose from.
As they are made within a controlled environment, clarity grades are usually very high. You can get high clarity grade diamonds for an affordable price.
When compared to the diamond mining process, the process of creating lab-grown diamonds is eco-friendly.