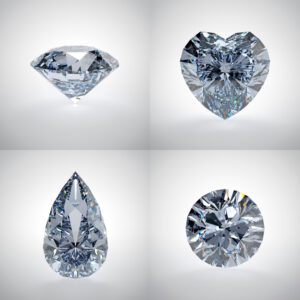 When choosing an engagement ring, you should make sure that it can fit your character, lifestyle, and preferences. With the wide variety of engagement ring designs and settings available for you, choosing an option that suits you the best can be a difficult process. Nevertheless, you can make this task easy if you know what all things should be considered to get the perfect engagement rings. The few significant considerations to make:
Which Metal To Choose?
Choosing the right metal for your engagement ring can be important, as it can have a great impact on the appeal of your ring. The metal you choose can also affect the price of your ring.
One of the popular choices among engagement rings is platinum which is known for its cool look. If you prefer diamond rings, then this metal can be a perfect match, as it can brilliantly complement the sparkle exhibited by these stones. However, platinum is very expensive in comparison with other precious metals.
If you want the cool look of platinum but for much more affordable rates, then it is better to go for white gold. Even though white gold is not as durable as platinum, it can still be a stunning choice for engagement rings.
Silver can also offer a look similar to that of platinum and white gold, but it is not commonly used in engagement rings. However, they can be a wonderful option for people who want engagement rings for cheaper rates.
Other popular options available for you include white gold and rose gold. There are some non-precious metals available for you including titanium, stainless steel, palladium, tungsten, and more.
Diamonds And Gemstones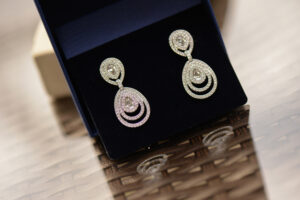 A lot of people prefer the wonderful shine exhibited by colorless diamonds for their engagement rings. Nonetheless, they can be costly and might not be affordable for everyone. However, with the wide availability of lab grown diamonds, it became possible for people to get diamonds at much lower rates.
You can also choose colored diamonds or other gemstones like rubies, moissanite, sapphires, cubic zirconia, etc. for your engagement rings that can be more affordable than colorless diamonds.
Design And Settings
There is a wide variety of engagement ring designs for you to choose from including solitaire, halo, cluster, three-stone, cathedral, vintage, and more.
Additionally, you should also consider how the stone is set in the band. Some common options among them include prong, bezel, half-bezel, channel, and tension.
Each of these factors can be important to find the best engagement ring that can fit your requirements.