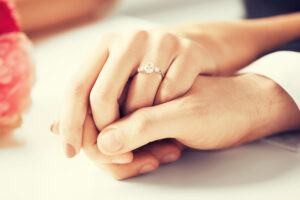 In the age of the internet, we like to purchase everything online. From food to clothing, people depend on various online stores these days. The same is happening in the case of diamonds also. People these days are relying more on online diamond stores than physical diamond stores to purchase diamond jewelry. With the increased demand for lab-grown diamonds, online diamond stores are becoming the go-to place for diamond buyers.
Is Online Purchase Of Lab-Grown Diamonds Advisable?
The answer to that question is YES. Many expert jewelers are recommending reputed online stores for the purchase of lab-grown diamond rings, lab-grown earrings, etc. It is estimated that nearly 10% of engagement ring purchases are occurring online. This number is only increasing and in the near future, more than 50% of diamond purchases will be through online stores.
Does Online Purchase Of Lab Diamonds Saves Money?
According to basic economic laws, online shopping sites should be less expensive. Since online stores do not have to pay any rent or need a physical location to maintain, the cost of the products sold through these sites should also be lower. The lab-grown diamonds are owned and transported by their suppliers, so many of them don't have inventory. You need to note that marketing costs have gone up significantly in the past few years and this may be reflected in the price of jewelry also.
Benefits Of Online Diamond Purchase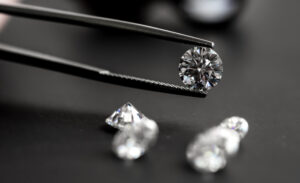 You can buy a lab-grown diamond ring from an online store with the click of a button. If you feel that you may have to talk to a human before making the purchase, a lot of these online stores also give you the contact number of reputed jewelers so that the customers could ask questions regarding diamond jewelry.
Benefits Of Buying Diamonds From Physical Stores
The most important advantage is that you can touch and feel the lab-grown diamonds before you make the purchase. After all, you are going to spend thousands of dollars and you may need assurance that you are getting a quality diamond. You can also compare the diamond you have chosen with another diamond of a different cut.
One main reason why most people prefer a physical store to buy diamonds is that if your diamond jewelry needs any repair or service, you can always go to them. Also, you won't have to wait for several days for the diamond ring to arrive at your doorstep.