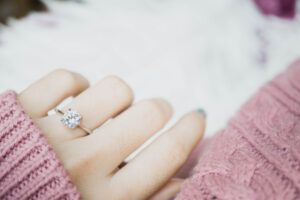 Jewelry is a perfect gift that you can give on any occasion like wedding anniversaries, birthdays, special achievements, and more. There is a wide variety of options you can get when choosing to gift jewelry including diamond rings, earrings, pendants, and more. While choosing a perfect piece of jewelry can seem like a daunting task, it doesn't have to be a stressful process if you know the right tips and tricks. Therefore, we list some of the best tips that can be helpful for you when choosing a piece of jewelry to gift:
Think About The Person Your Are Gifting To
People's tastes in jewelry can greatly vary. While some like simple designs, others prefer a flashy and extravagant look. Therefore, make sure that you consider the likes and preferences of the person you are shopping for. This can help you to find a good piece of jewelry that can fit their character and personality.
If you are not sure about their style, then simply observe the kind of jewelry they usually wear. You can also ask other people who are close to the person whom you are gifting the jewelry for.
Make Sure To Set A Budget
Jewelry can be expensive, especially that comes with precious stones. Therefore, it is important to set a budget based on what you can afford. This can help you to avoid overspending on your gift.
If you are on a budget, make sure that you are aware of the low-cost alternatives in precious stones including lab grown diamonds and diamond simulants. They can be helpful for you to save a significant amount on your gift when compared to getting natural diamonds.
Decide On A Particular Category
There is a wide variety of options available for you when choosing to gift jewelry. Some of the best options include:
Rings
Earrings
Chains
Necklaces
Bracelets
Bangles
Pendants
Brooch
Consider The Meaning You Want To Incorporate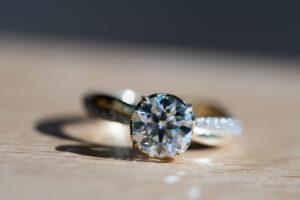 Each piece of jewelry can be used to convey a special meaning. So choose an option based on what message or meaning you want to convey. You can convey any meaning with the help of jewelry including "I love you", "I treasure you", "I am proud of you" and more.
Add A Personal Touch
By adding a personal touch, you can make your gift special. Add some engravings to show how special the other person is to you. This can help to attach a special sentiment to the piece of jewelry you are gifting.
If you still find it difficult to choose a perfect jewelry gift, make sure to ask your jeweler for help.