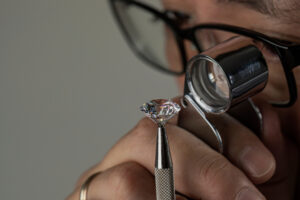 Choosing the ideal engagement ring can be challenging. Because it's a sizable expenditure, you want to be sure you do it correctly. There are many things to think about before buying, from metal bands to diamond designs. You can use this article to discover the ideal engagement ring.
Assess Your Budget
Decide how much you are prepared to spend on the ring before you begin shopping. Finding an engagement ring that suits your budget is essential because engagement rings come in various price ranges. Remember that the ring's cost may also be influenced by the ring's metal band and the diamond's cut, carat, and quality.
Select The Correct Diamond Cut
A diamond's dimensions, symmetry, and polish are referred to as its "cut." The cut of a diamond is crucial because it influences its brightness and sparkle. The round brilliant cut is the most common diamond cut, but princess, emerald, and cushion cuts are also becoming more popular. When selecting a diamond cut, take your partner's taste into account.
The Metal Band
When selecting an engagement ring, the metal band is a crucial aspect to take into account. Gold, platinum, and silver are common metals used in jewelry. Each metal has distinct qualities and a different price range. Gold is available in a variety of hues, including rose, white, and yellow gold. Due to its sturdiness and safe characteristics, platinum is the most preferred material.
Verify The Diamond's Carat Weight And Clarity
The size of a diamond, or its carat weight, is what determines its price and is typically the most important consideration. The absence of both internal and external flaws is referred to as the diamond's clarity. Clarity has an impact on a diamond's radiance and brightness.
Personalize The Ring
Consider customizing the engagement ring to make it even more unique. You can customize the engravings or pick a distinctive style that fits your partner's character.
Buy From A Trusted Jeweler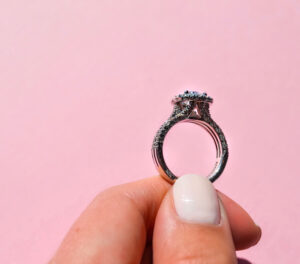 It's important to buy an engagement ring from a reputable jeweler. Find a jeweler who gives warranties for the ring and proof of authenticity for the diamond. The reputation of the jeweler can also be ascertained by reading client testimonials.
In conclusion, an engagement ring is a pricey purchase and a representation of devotion and affection. When selecting the ideal engagement ring, take your partner's preferences and sense of style into account. Set a budget, select the best diamond cut, think about the metal band, assess the diamond's carat weight and clarity, and purchase it from a reputable jeweler. You can discover the ideal engagement ring that your spouse will treasure forever by using these suggestions.